Dorkbot SoCal 56 - The Reboot
***** Sunday, October 19, 2014
***** 11:00 am to 1:00pm
***** Machine Project
***** 1200 D North Alvarado Street
***** Los Angeles, CA 90026
***** Google map of Machine Project
Speakers will include...
Garnet Hertz
http://www.conceptlab.com
Dorkbot SoCal's overlord emeritus has moved to Vancouver, but will return to us through the power of videoconferencing to narrate his travelogue of the Chinese maker/hacker culture including the 2014 Shenzhen Maker Faire, Seeed Studio, theChaihuo Hackerspace in Shenzhen, as well as the Xin Che Jian Hackerspace in Shanghai.
Garnet is now the Canada Research Chair in Design and Media Arts at Emily Carr University of Art + Design in Vancouver Canada, and previously was previously Artist in Residence and Research Scientist in Informatics at UC Irvine. And he has built robots controlled by cockroaches :)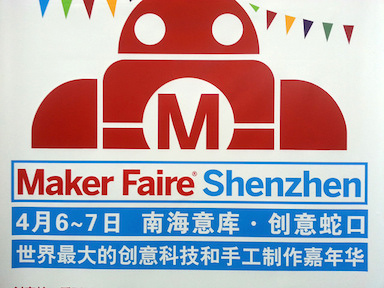 Thomas Edwards
http://www.t11s.com
Thomas will talk about how you can use 3D capture software such as 123D Catch to make your own digital holograms with Zebra Imaging.