Dorkbot DC
is a monthly meeting of artists (sound/image/movement/etc.), designers, engineers, students and others in the DC area who are interested in electronic art (in the broadest sense of the term.)
Next Meeting:
Monday, September 10, 2007
7 PM - 9 PM (ET)

Marian Koshland Science Museum of the National Academy of Sciences
6th and E Streets, NW
Washington, DC 20001

(PDF Meeting Flyer/Poster)
Presentations will include...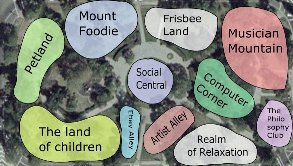 Conrad Barski: PicnicMob.Org
PicnicMob is a concept to create "flash mob" picnics in parks of major U.S. cities, but it assigns each participant to a location in the park so that they are near other participants with similar interests (calculated using simulated annealing).
Mechatronic and robotic artist Thomas Edwards will present his work "Touch" which allows two individuals to physically touch each other over the Internet. During the meeting, Edwards will demonstrate touching fingers between Washington, DC, and Toronto, Canada.
On the other side will be
Liav Koren
at the University of Toronto's
Faculty of Architecture, Landscape and Design.
"Touch" is part of the
Phy2Phy
project to link physical artworks over IP.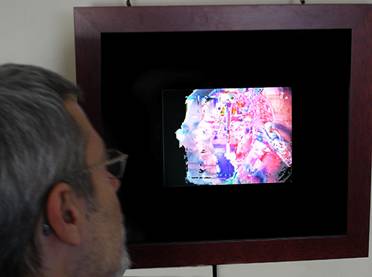 Philip Kohn
Philip Kohn will lead a tour through "The Looking Glass" , an evolving interactive video piece that encourages participants to move about in silly ways by rewarding them with cool effects when they do.
He'll reveal plans for a new (hopefully!) commissioned collaboration with ceramicist Novie Trump called "Through the Hedge" which will create an artificial real-time jungle including magical creatures that do things to you when you touch them. It will attempt to blend and bring life a large ceramic mural with an embedded huge LCD flat screen.
If he gets it together, he may also debut a new piece called "Feeling Lucky" which crawls along the web as a stream of consciousness in pictures using Google image and Google search.
For desert, he will offer "Pastry", a recent piece that shows organic layers of texture that come out of the screen, without the need for 3D glasses.