***** SUNDAY, June 5, 2011
***** 1:00pm
***** Machine Project
***** 1200 D North Alvarado Street
***** Los Angeles, CA 90026
***** Google map of Machine Project

Presenters will include...

John Carpenter
http://www.johnbcarpenter.com/

John Carpenter is an interactive designer and artist who explores complex data and spaces. based in santa monica, he works for morphosis architects (2005-present) as the visual and interactive designer and teaches media arts at loyola marymount university. john earned his MFA from the department of design | media arts in the school of the arts and architecture at UCLA (2009) where his thesis work, Shoreline Equivalent: Qualitative Spaces in Interactive Art, used qualitative observations of sand patterns at the beach to create an immersive, interactive installation that allowed viewers to explore the fluid, dynamic and emergent nature of the shoreline.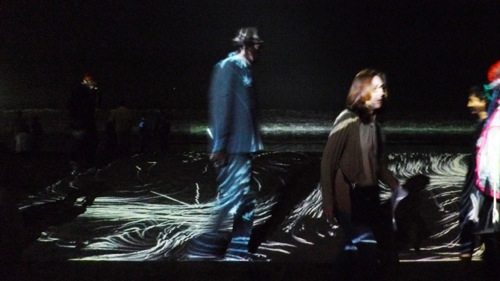 Karl Lautman
http://www.karllautman.com/

Karl Lautman makes kinetic sculpture. His work, which is in public, private, and corporate collections and was recently on display at Mindshare LA, explores the tension between what we want or expect machines to do, and their often conflicting agenda. He'll be discussing this theme in more detail, with photos, video, and actual examples of finished and in-process work. The video of his piece, "Ouroborus" (pictured), has been viewed more than 600,000 times on YouTube.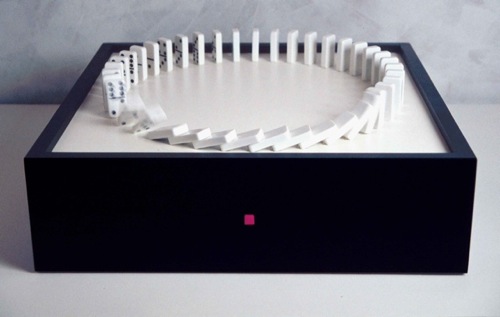 Alex Braidwood
http://www.listeninginstruments.com/

Alex Braidwood will be demonstrating "Noisolation Headphones", an invention for mechanically transforming the relationship between a person and the noise in their environment. Alex Braidwood is a designer and design educator who maintains a practice centered around a process of play, experimentation and research through making. Alex's current work explores methods for transforming the relationship between people and the noise in their environment. Alex earned his BFA in Graphic Design from the College for Creative Studies in Detroit, MI and his MFA in Media Design from the Art Center College of Design in Pasadena, CA.